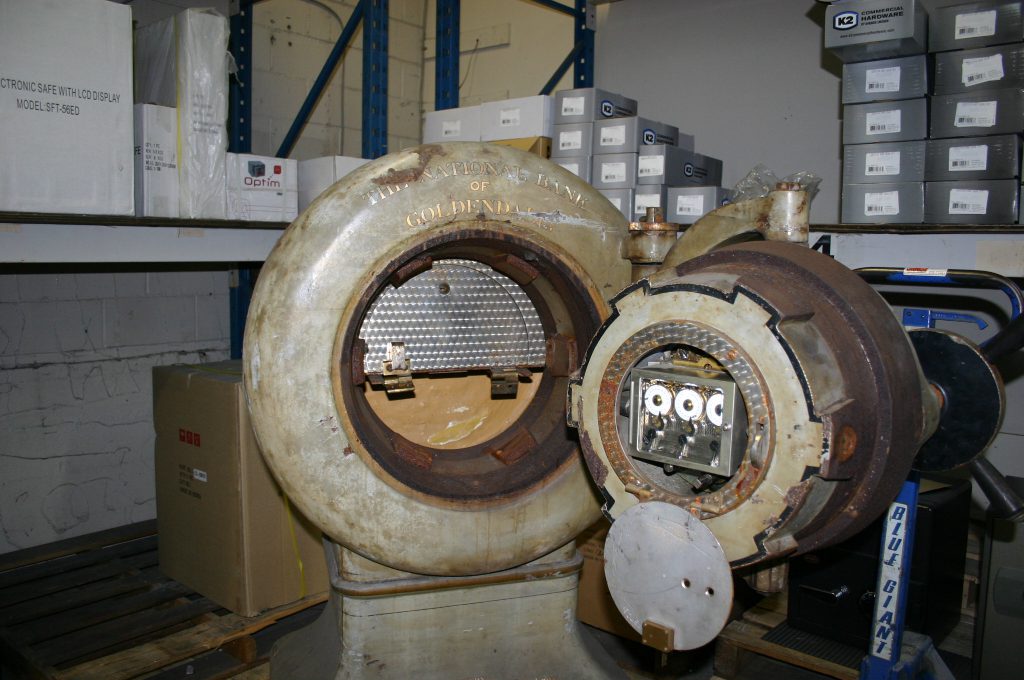 Recently at West Coast Lockmiths we acquired this approximately 100 year old cannonball safe which we are currently restoring to it's original glory.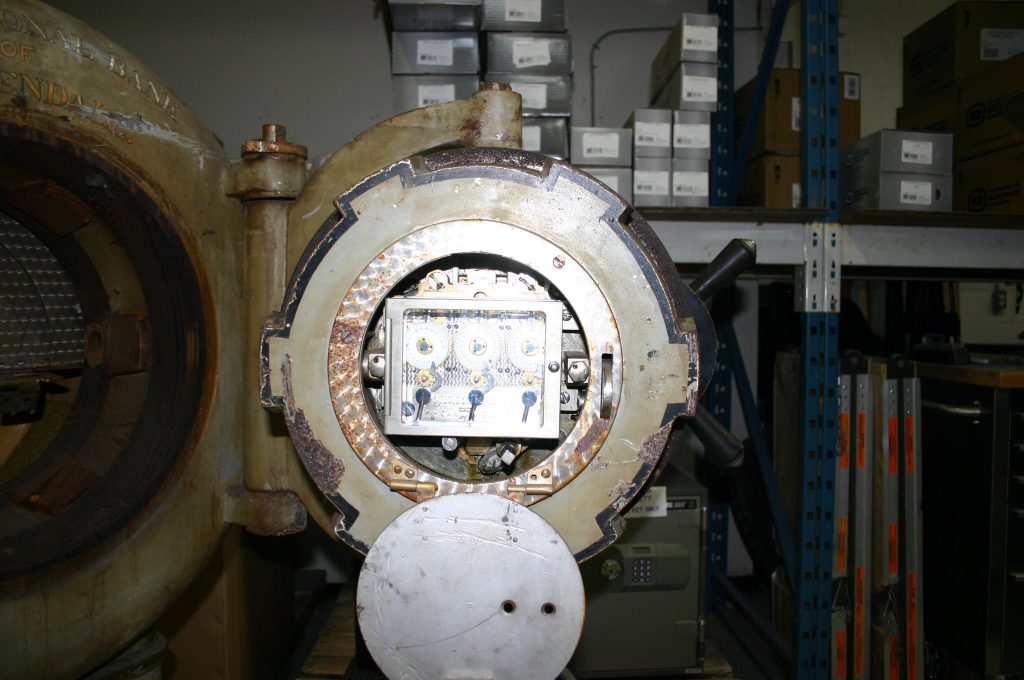 These types of safe were designed to be explosive proof and impregnable to attack from the likes of Jesse James.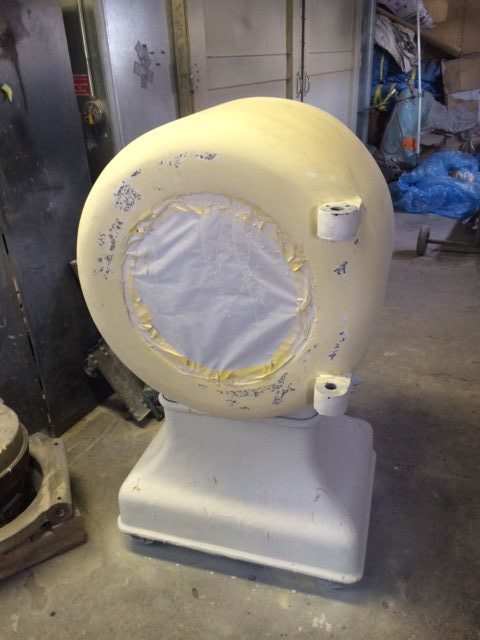 Restoration thus far has entailed disassembling the safe by removing the door which weighs approximately 500pounds. Most parts have been disassembled and sent off for replating.